The EdTech Rise 20 will include those education companies who have shown the most significant innovation and growth over the last year

The EdTech Rise 20 will be determined by our panel by considering a number of factors including: revenue growth, scale, innovation and market impact

Opt-into our sub-indices where we will showcase the top 3 start-ups across 3 segments: geography, segmentation and industry trends

The EdTech Investor 10 will include investment companies who have shown specific interest and expertise through past and current investments across EdTech
Inclusion in the EdTech Investor 10 will be determined by our panel by considering a number of factors including investment activity, sector knowledge and portfolio case studies

The EdTech Non-Profit 10 will include Non-profit organisations who have had the most significant impact in the EdTech community
The EdTech Non-Profit 10 will be determined by our panel with significant weight given to factors including market need, innovation and social impact
Case studies will be a key source of evaluation
---
2016 Global EdTech Report
Download our 2016 EdTech Industry report to receive insight on the global education technology landscape, detailed analysis of M&A and fundraising deals, innovation case studies and predictions on the future of the industry.
Apply for one of our 2016 EdTechXGlobal startup awards above to receive a 50% discount on tickets to our summit series as well as on the 2016 Global EdTech Industry report. More information will be included in your confirmation email after you register for the awards above.
---
EdTechXGlobal 2016 Event Series
Trends and insights from our 2016 Global EdTech report will shape the programme for our 2016 EdTechXGlobal event series in London & Singapore.
Join us to hear 100+ thought leader speakers from the global education technology community share their international perspectives on the 'Now & Next of EdTech.'
Don't miss the opportunity to network with 1200+ innovators, investors, corporate leaders, educators and influencers at EdTechXEurope & EdTechXAsia.

2016 EdTech

X

Europe Summit:
2nd Day Added for 2016
15-16 June, 2016 | Kings Place |
London, United Kingdom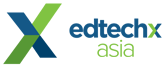 Summit & Innovation Expo
8-9 November 2016 | MAX Atria,
Singapore EXPO | Singapore