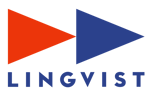 Founded 2014 | Estonia

Innovative language learning program using AI technology designed to help users learn quickly and effectively by tailoring training to their needs

Founded 2013 | United Kingdom

Aaward-winning educational toy company designed to teach children how to code using a tangible programming language that doesn't use screens or literacy

Founded 2010 | Finland

A dynamic platform enabling image augmentation and mobile 360 storytelling to online publishers and 2.5 million teachers and students in 190 countries


Founded 2007 | Spain

A fast-growing international EdTech company focused on the global language and skills training sectors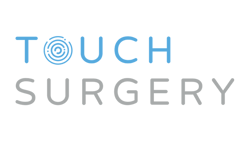 Founded 2013 | United Kingdom

Surgical simulation training platform for surgeons and healthcare professionals that uses cognitive mapping techniques, cutting-edge AI & 3D rendering technology to help rehearse steps of operations on-the-go.

Founded 2010 | United Kingdom

Interactive music service to learn, play and create music that serves 60+ million music learners from around the globe
2017 EdTechXGlobal All Star
Awards 20 Finalists
The following EdTech startups were selected as finalists in our 2017 EdTechXGlobal All Star Awards - they were selected based on market impact, momentum and product innovation.
These innovative EdTech companies continue to transform the global education marketplace and we are pleased to honour the accomplishments of each of these 20 startups on our EdTech All Stars Awards shortlist.

2018 EdTechXGlobal Awards
Applications for the 2018 EdTechXGlobal All Stars Awards are now open - we're looking for companies who have shown the most significant innovation and growth over the last year. We're accepting applications for the Rise and Growth categories until the 20th May 2018.
Determined by a panel of global judges, the winners of the 2018 EdTechXGlobal Awards will be announced at our EdTechXEurope summit in London, UK at the Brewery on 19 June 2018.
Register your interest for our 2018 EdTechXGlobal Awards via the adjacent form to start the application now or contact us for more information.
Register Your Interest for Our 2018 Awards